De-Listed - Workshop Barge
---
VESSEL IDENTIFIER: DN10
Price: U.S. $ 350,000.00
PARTICULARS

Feet
Meters
Length
221.4
67.5
Breadth
43.95
13.4
Depth
12.14
3.7
Draft
5.25
1.6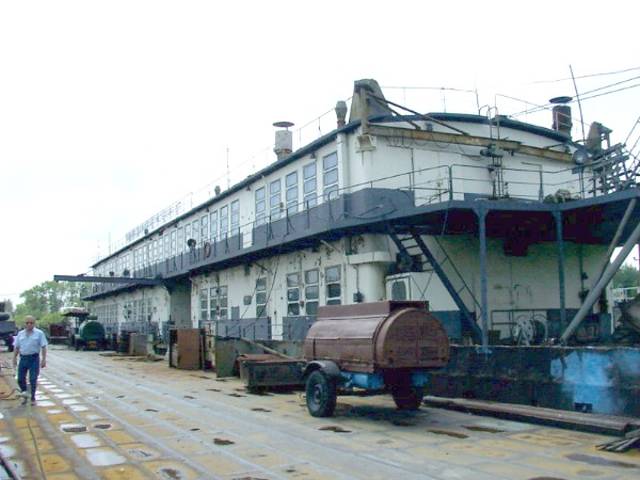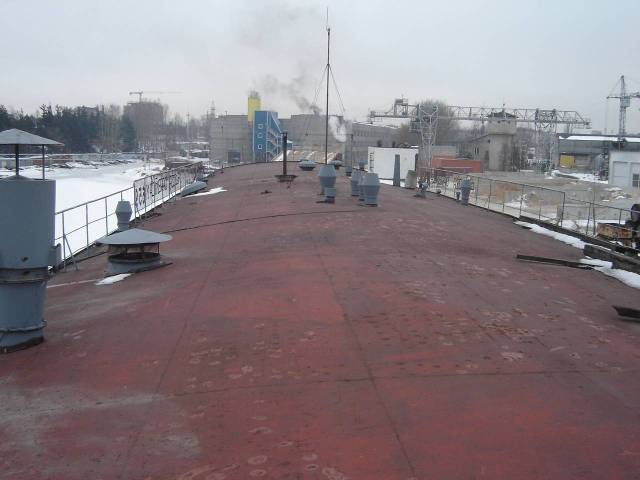 PARTICULARS
Flag
Latvian
Year Built
1982
Last Drydocked
Location
Latvia
Class
LMA

GRT

1,188
Light Weight
1,272
Barge Construction Material
Reinforced Concrete
Generators
2 x 160 KWT
1 x 25 KWT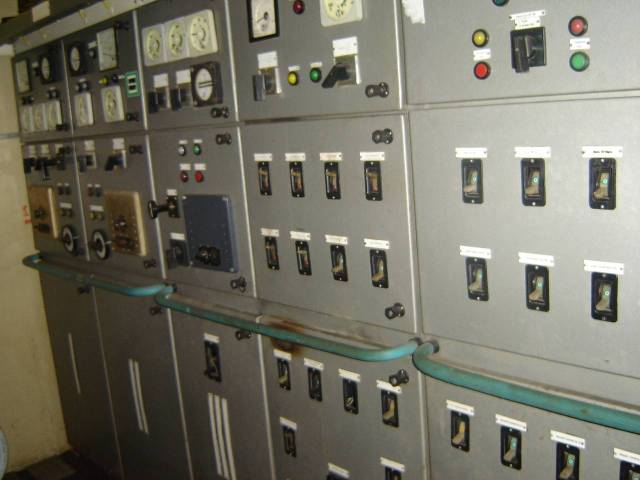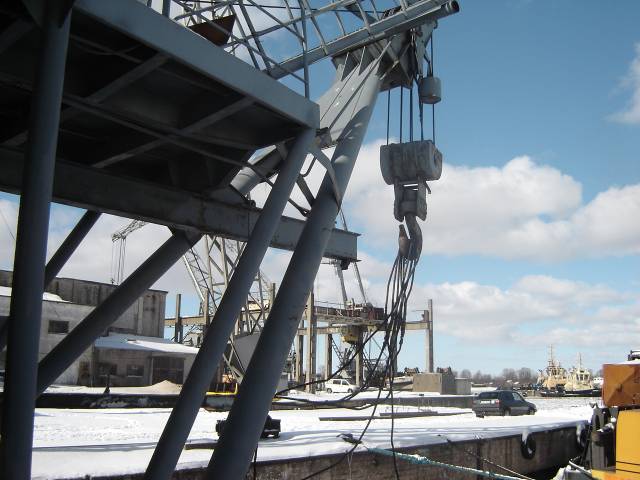 The FRS consists of the following working sectors and workshops fully supplied with industrial equipment and tools:

1. Store of materials, castings and spare parts.
2. A sector of accumulators' charging.
3. Electrical repairing sector.
4. Copper-covering sector.
5. Tin-plate sector.
6. Blacksmith's sector.
7. Painting sector.
8. Joiner -carpenter's sector.
9. Universal chemical laboratory.
10. Tool shop.
11. Sector of refrigerating equipment's repairing.
12. Radio-repairing sector.
13. Fitter-mechanical sector.
14. Sector for adjusting and repair of the fuel-supplying equipment.
15. Administrative premises' block (works management, 2 living cabins, medical block, galley, 100 seated dining-room, toilets,
showers, cloak room, sauna, saloon).
16. FRS's staff is 4 persons permanently living in 2 passenger cabins.
17. Total number of working places on board of FRS is 96.