De-Listed - Fishing Trawler
---
The owner says he can negotiate above the price a Quota of 2x100 MT per year with option of Red Crab + King Crab is considered a by catch there and can be caught with the quota.
Multipurpose fishing vessel. Extensive list of electronics and equipment. Can be used for Longline Tuna, Swordfish and Live/Frozen Crustaceans (Crab / Lobster) and Frozen. Vessel has 1200 traps in stock.
Live and frozen Crab and Lobster Vessel has live tanks on board. Previous Long Line Tuna and Swordfish vessel. Long Range , well maintained. Can be used in deep ocean voyages and Atlantic crossings.
VESSEL IDENTIFIER:GAU10
Price: U.S. $1,770,000.00
DIMENSIONS

Feet
Meters
Length
145.9
44.5
Width
28.21
8.6
Draft
8.5
2.6
Speed
8-11 Knots
Fuel Consumption
2,000-2,200 Liters per day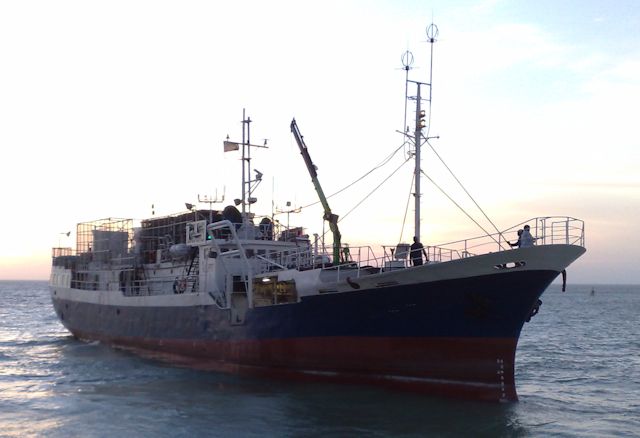 PARTICULARS
Flag
Namibia
Year Built
1980
Location
Nambia
Class
Cargo Capacity
400 MT
600 Cubic Meters
GRT
60#
Last Dry-docked
November 2012
Accommodations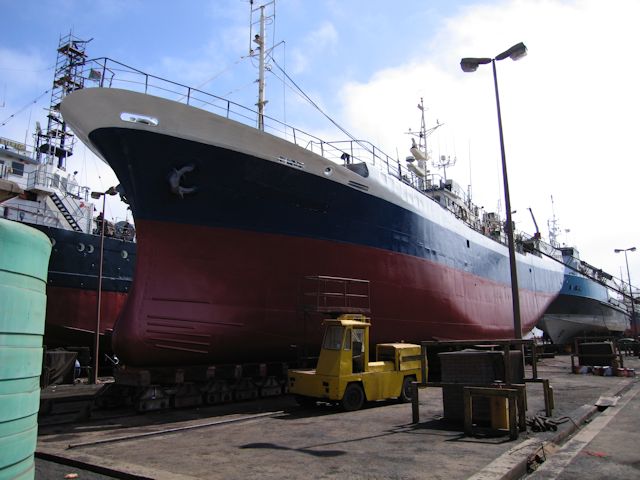 Power

Main Engine

Niigata 735 KW
Generators
Niigata & Cummins
Bow Thruster
No
Fuel Capacity
280,000 Liters
Refrigeration Equipment
Refrigeration System R22
3 Compressors
Fishing Equipment