Self-propelled Causeway Ferry Barge
MCS type
---
This is a self propelled ex-Navy causeway barge was taken apart for shipping. The owner reports them to be in good condition but needs to be cleaned up and painted. She has a 55 gallon stainless hydraulic oil tank. The engines are outfitted with sea chests and selector valves for raw water cooling. She has a fire suppression system with 3 - 50 pound bottles permanently piped. Her electrical system has 4 each 12 volt batteries and the pilot house has Morse cable controls. Each space has 2 bilge pumps forward and aft. The machinery space has 6 each nitrogen filled accumulators that provide power and assistance to the hydraulic system. The replacement cost is $1,200,000.00.
VESSEL IDENTIFIER: HBG11
Price: U.S. $ 90,000.00
DIMENSIONS

Feet
Meters
Length
90
27.4
Width
22'8"
6.4
Depth
5' 2"
1.5
Draft
2
.61
Speed
8 Knots
Range
15 GPH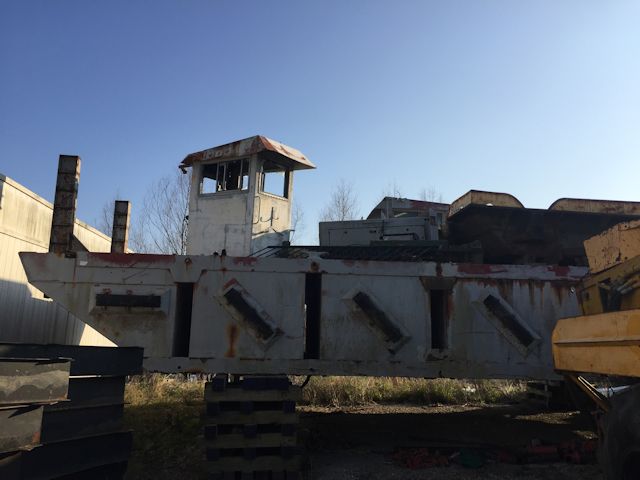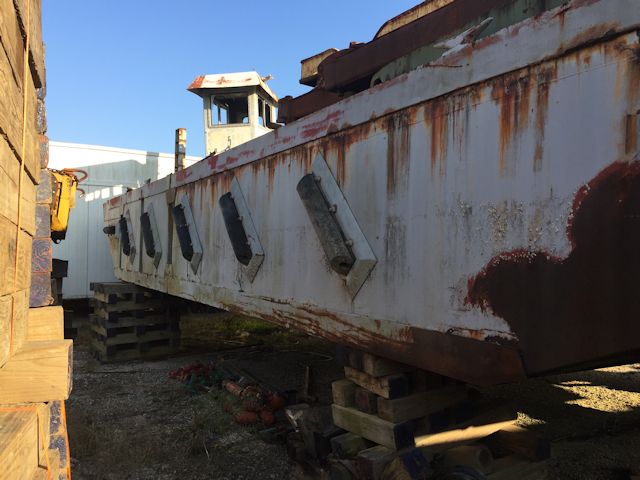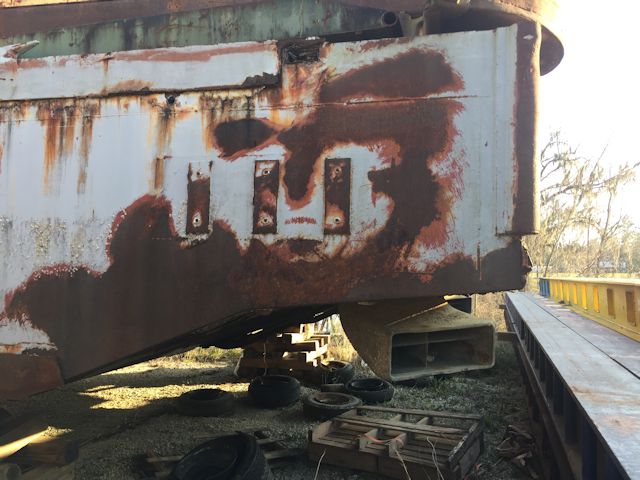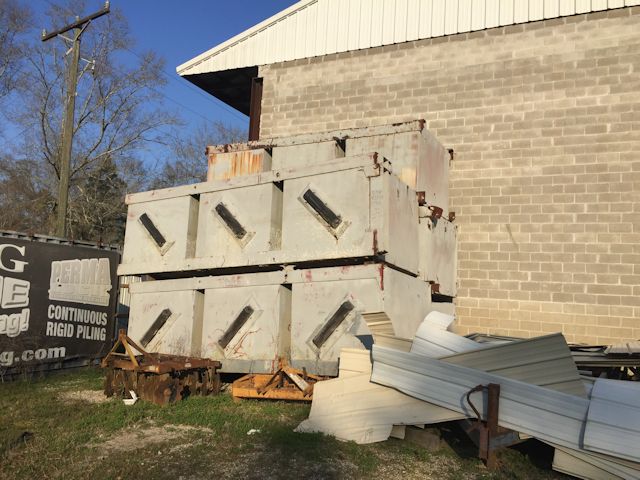 THE FOLLOWING PHOTOS IS WHAT IT WOULD LOOK LIKE AFTER RE-ASSEMBLED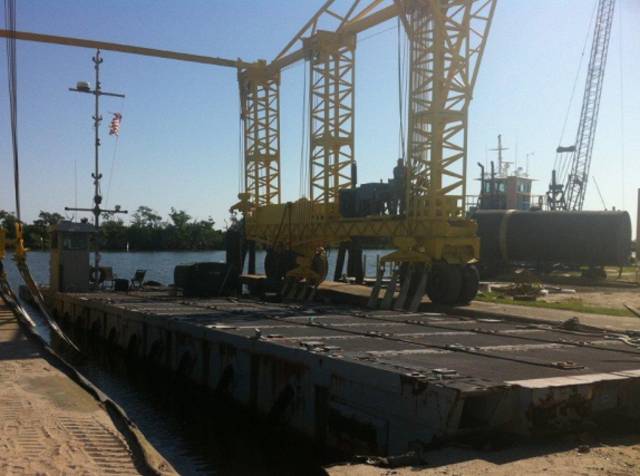 PARTICULARS
Flag
US
Year Built
1995
Where Built
USA
Location
Louisiana
Last Dry-docked
May 2012
Cargo Capacity
58 Tons
Main Engines
2 - Detroit 8-71 Turbo's
Transmissions
2 - Allison
Fuel Tank
625 Gallon Stainless
Weight
100 Tons Approx.