Sold - General Cargo Carrier
---
According to owners, the engine and generators are all in excellent technical (workable) condition. This CO2 Fitted, IMO 5.1 Certified Ship is ready to be worked. There are crew accommodations for 26, however, its safety manning is only 8. It has 2 lifeboats for 27 and 2 ten man Viking life rafts.
We hope to have better photos soon.
VESSEL IDENTIFIER: PTM10
Price: U.S. $ 230,000.00
This vessel is also available for Bare Boat charter. Owner offers the following:
TTL AMOUNT: US$ 250,000.00
DEPOSIT (Down Payment) US$ 160,000.00
BB Charter Rate (Monthly) US$ 10,000.00
BB Charter Terms 9 MONTH

THE VESSEL KEEPS THE PRESENT SHIP OWNING STATUS TILL
THE FINAL PAYMENT WILL BE MADE.


DIMENSIONS

Feet
Meters
Length
220.74
67.3
Breadth
36.8
11.22
Molded Depth
17.48
5.33
Draft
15.3
4.67
Speed
10 Knots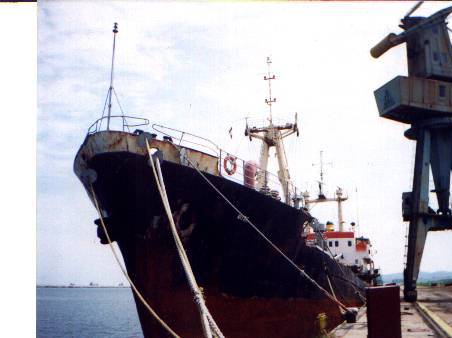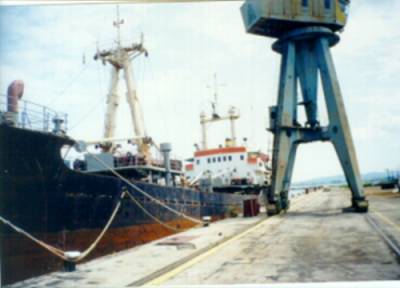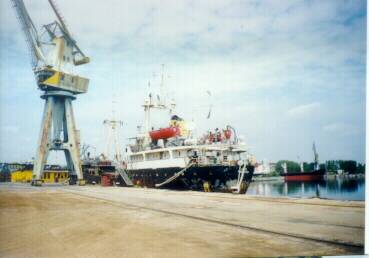 PARTICULARS
Flag
Cambodia
Year Built
1966
Where Built
Hungary
Registry
Cambodia
Class
Honduras
Certificates
Good till Jan. 2002
Gross Registered Tons
1242
Net R. Tons
596
Cargo Capacity
1,500 Tons
MORE INFORMATION BELOW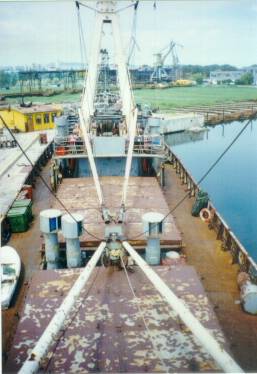 Power

Main Engine

8LD315RF LANG TYPE, 890kWt - 1
Generator
4NVD24 65 kWt - 2
Generator
CH4 25 kWt -1
Bow Thruster
None
Fuel Consumption
MGO/ 2,5 MTS Underway MGO/ 0,5 CARGO Operation MGO/ 0,2 W/O Cargo Operation
Propeller
KULLIAN BRONZE
Electrical Power
220 Volts
Cargo
Holds
3 HOLDS L x B x H VOLUME M

I - 15,17/ 9,10/ 4,75 716,00
II - 15,30/ 9,10/ 4,50 692,00
III- 14,26/11,04/ 4,50 642,00

Total: GRAIN/BALE CAP. - 2101/2176 M3


Hatches

5,64 x 8,67 MACGREGOR TYPE
Derricks
6 x 2,5 MT OUTREACH 3,0 M
Navigation/Electronics

Radar

2 - 1= Mius, 1 = Nayada
Autopilot
ARM-2M
Gyro Compass
AMG-4A
Echo Sounder
PR-4
Loran
GPS RAYTHEON/ NAV398
Radios
YES
Other Electronics
Furuno GMDSS Fitted