SOLD - Tanker
---
THIS +1A5 CHEMICAL OIL/TANKER TYPE 1 CARRYING OIL ESP+M HAS DOUBLE BOTTOMS -SIDE SGB FITTED) AND HEATING COILS FITTED-UP TO 150 DEGREES. CARGOES CARRYING ABILITY : PALM OILS /TALLOW/MOLASSES, PARAFFIN WAX, UREA
FORMALDEHYDE, CRD VEGETABLE ANIMAL OILS/COAL TAR (AS PER FITNESS CERTIFICATE). MANIFOLD SIZE : P& S -2/2 -10 INCH CONNECTION ON EACH SIDE
MANIFOLD REDUCING PIECES: FM 6' TOP 10'/8'/6'/4'/2' PUMP : 3 OF SCREW PUMPS EACH 350 CBM/HR BORNEMAN. RECENT CARGOS GASOIL, MOLASSES.



VESSEL IDENTIFIER: AD10
Price: U.S. $ 850,000.00 PRICE REDUCED TO US $590,000.00
DIMENSIONS

Feet
Meters
Length
325
99
Breadth
41
12.5
Draft
21
6.43
Speed
10 Knots 4.5 MT GO
9 Knots in ballast 4.2 MT GO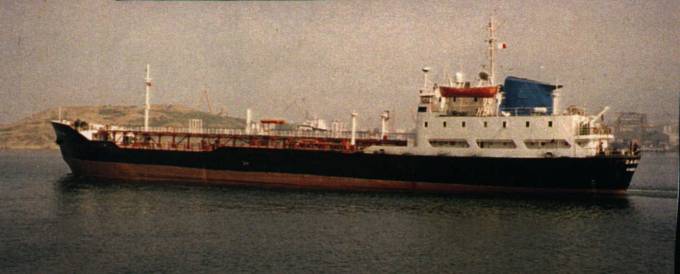 PARTICULARS
Flag
St Vincent
Year Built
1968
Current Location
Mediterranean
Last Dry-docked
1998
Class
Turkish Lloyd
Certificates
Next DD June 2001
Next SS June 2002
Gross Registered Tons
2569
DWT
4225
MORE INFORMATION AND PICTURES BELOW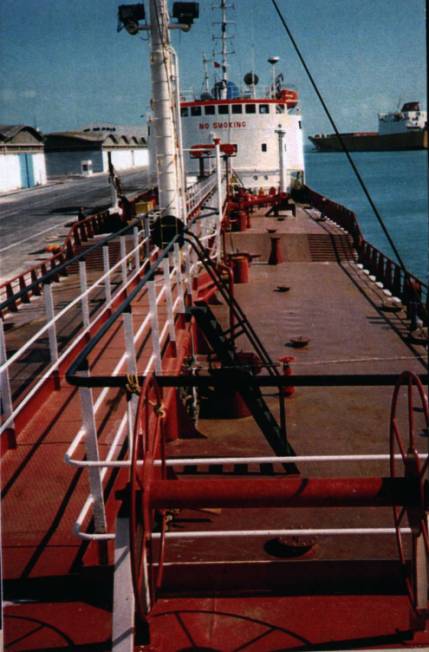 Power

Main Engines

Ruston ATCM 9
Generator
3
Propeller
Bow Thruster
Fuel Storage
Fuel Consumption